Sandblasting Brick Walls
Our team is dedicated to cleaning and restoring brickwork to its original glory. That's why Quinns Painting are proud to provide a quality sandblasting service to people living in Melbourne. Sandblasting brick walls is one of the main services we offer. Our sandblasting services include graffiti removal, or even just removing the coat of paint over that brick wall you'd like to expose.
Whatever the unwanted coating is (cement, mortar or paint, graffiti, oil, grease, mildew) we can remove it without causing damage to the stone or brick surface.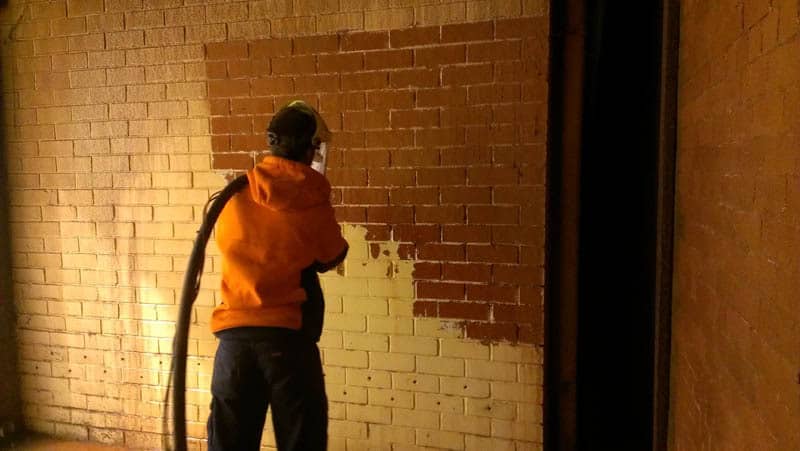 Sandblasting Paint Off Bricks
Dustless sandblasting includes the use of water in order to decrease the amount of airborne particles that pollute the air during sandblasting. When the water and abrasive mixture leaves the nozzle of the blaster, the water traps the abrasive. It then hits the brick, crushing and breaking up the outer layers. When the water leaves the brick, it takes the abrasive and coating with it. We use this technique as it is suitable for both indoor and outdoor applications. And it doesn't require the use of toxic chemicals that can be harmful to both your health and the environment.
When sandblasting bricks we can clean off the existing paint or coating to expose the bare brickwork. We can prepare brickwork for resurfacing.
Our sandblasting service is quick and efficient and we'll clean up afterwards. Our mobile sandblasting service is safe and non toxic.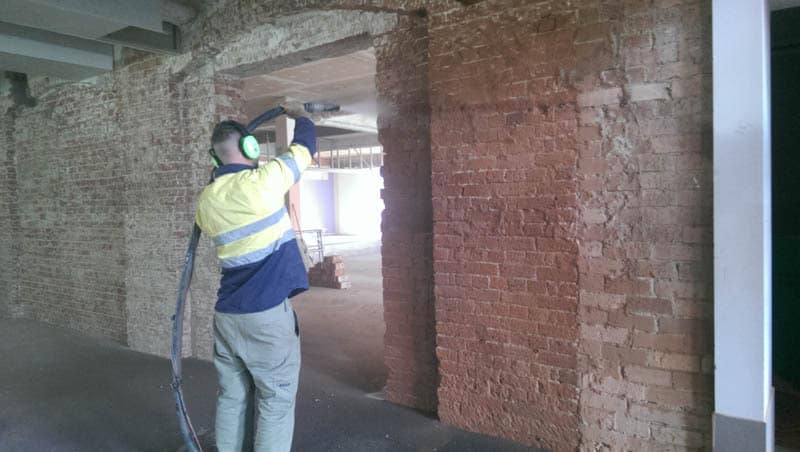 The sandblasting team at Quinns Painting know that different surfaces require care when it comes to using abrasives on brick. Our team uses high quality equipment to bring your brick walls back to their original architectural condition.
Give Quinns Painting a call today on (03) 8804 5840 for your brick cleaning and stone restoration projects.
Frequent searches leading to this page: sandblasting brick walls | sandblasting paint off bricks | sandblasting brick | sandblasting walls | brick sandblasting near me